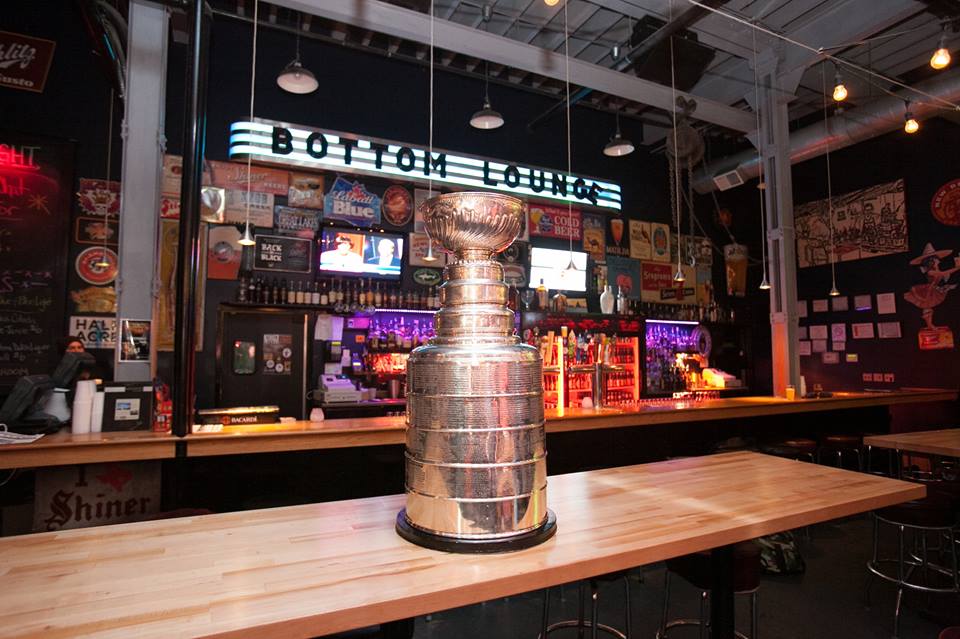 Bottom Lounge is the number one spot for Blackhawks fans!
Whether you've got tickets for the game and want to grab a bite before or after and want to take advantage of our Blackhawks bus, play one of the last remaining Bobby Orr pinball machines on the planet, or you just want to watch the game with friends in high definition while enjoying our outrageously extensive beer selection, Bottom Lounge is the place for Blackhawk fans.
Like our Facebook page or follow us on Twitter for Blackhawks events at the club!