Kickstand Productions Present
Shadow of Intent, Enterprise Earth, Inferi, Wormhole
with
Shadow of Intent
,
Enterprise Earth
,
Inferi
,
Wormhole
Sun
10/09/2022
7:00 pm
CDT
(Doors:

6:00 pm

)
Ages 17 and Up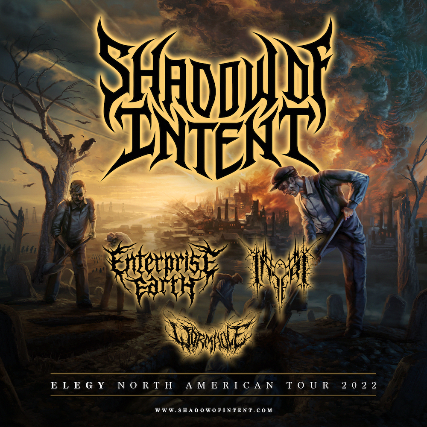 Shadow of Intent
$18.00
Shadow of Intent
New England's Shadow of Intent employs a lethal blend of punitive melodic deathcore and depressive symphonic death metal that utilizes the dense mythologies inherent in the popular military science fiction video game franchise Halo for its lyrical themes. Taking its name from an assault ship in the series, the project began as an online enterprise between vocalist Ben Duerr and multi-instrumentalist Chris Wiseman. The duo issued an EP, Inferi Sententia, in 2014, with the full-length Primordial arriving two years later. In 2016, the group expanded into a four-piece and began performing live. That lineup, which consisted of Duerr, Wiseman, drummer Matt Kohanowski, and bass player Keith Kohlhepp, made its studio debut with 2017's punishing Reclaimer. Shadow of Intent's third full-length effort, Melancholy, arrived in 2019.
Enterprise Earth
Taking their name from a confluence of Illuminati and other conspiracy theories, Enterprise Earth is a punishing technical deathcore outfit founded in 2014 by ex-Infant Annihilator vocalist Dan Watson and ex-Takeover guitarist BJ Sampson.
Based out of Spokane, Washington, the band issued their debut EP, XXIII, shortly after forming. In 2015 they inked a deal with Attila frontman Chris Fronzak's Stay Sick Recordings and released their debut studio long-player, Patient 0. Featuring guest appearances from Rings of Saturn guitarist Joel Omans and Oceano vocalist Adam Warren, the LP reached number five on Billboard's Heatseekers/Top New Artist Chart. Enterprise Earth spent the next two years touring hard in support of the album, but eventually found the time to head back into the studio and lay down tracks for their sophomore release. The resulting Embodiment appeared in early 2017, and the set reached number six on Billboard's Heatseekers chart. December 2018 saw the band issue the single "He Exists" ahead of the release of their third full-length effort, Luciferous, which arrived in April 2019. ~ James Christopher Monger
Inferi
Inferi is an American melodic death metal band forged from the bowels of Nashville, Tennessee. The band formed in 2006 and strived to merge the classic melodic metal sound with a taste of crushing technicality.
Wormhole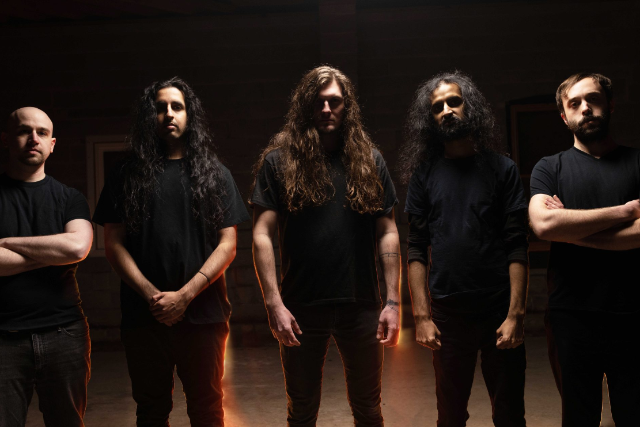 Since its formation in 2015 in Baltimore, Maryland, WORMHOLE has been spearheading the tech slam movement, introducing strong melodies, technical prowess, and virtuosity to hard-hitting brutal death metal. In October 2015, and in 2016 WORMHOLE released their aptly titled debut album "Genesis" on Lacerated Enemy Records.
With influences drawn from NECROPHAGIST, ABOMINABLE PUTRIDITY, and BEYOND CREATION, WORMHOLE has been described as "monumental" and "monstrous", with "ferocious slams" that "bludgeon listeners senseless".
In December 2017, WORMHOLE made their incendiary live debut. In 2018, they partnered with Vulvodynia on a tour of Europe, and in 2019 joined the infamous yearly Tech Trek tour with death metal giants ARCHSPIRE, INFERI, and VIRVUM.
"The Weakest Among Us", released in January 2020, WORMHOLE is bridging the gap between brutality and virtuosity and pushing the boundaries of what a death metal band can be.
WORMHOLE will release their third album early 2023 via Season of Mist.