HIRIE, Ballyhoo!, Surfer Girl
with
HIRIE
,
Ballyhoo!
,
Surfer Girl
Sat
10/15/2022
8:00 pm
CDT
(Doors:

7:00 pm

)
Ages 17 and Up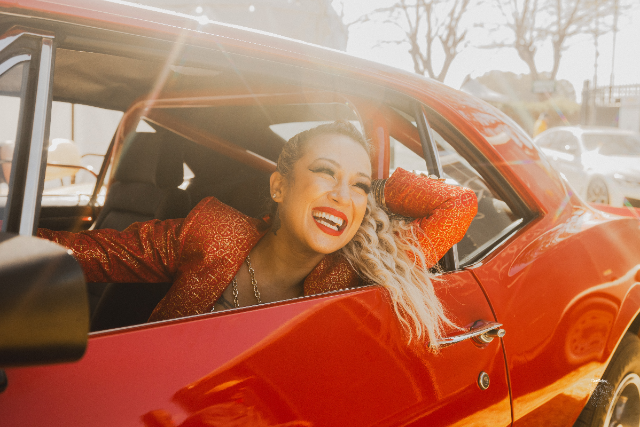 $20.00
HIRIE
One woman can truly do it all and make the world a better place as she goes. Hawaiian-raised reggae pop star HIRIE (born Patricia Jetton), boldly paves the way for women across all industries: she performs musical stages around the world, all the while preaching positivity, enlisting an open ear to those in need and remaining a loving wife and mother, to boot. HIRIE is the humble superstar who, even after a landslide of accreditation, still takes the time to thank and honor her loyal supporters, whether that be a special photo opportunity at a show, an online chat or a spur-of-the-moment meet-and-greet at her merchandise table.
But, before she was HIRIE, she was a girl with a gift. Growing up the daughter of a U.N. ambassador, HIRIE moved from the Philippines to Italy to Hawaii — gaining invaluable knowledge of the world and its various cultures at a young, yet adaptable age. However, the more she moved, the more she was bullied. Little girls can be nasty to newcomers. It was at this time that her father saw a shining light glowing deep inside his little girl (albeit shrouded in darkness), encouraging HIRIE to channel the bullying into musicianship and songwriting. "He knew that would be my outlet, pushing me towards the pen and paper, and the mic," HIRIE states. The brazen, confident woman that stands onstage today before tens of thousands wasn't always so self-assured. HIRIE admits her self-doubt freely and openly during her live performances, often sharing her bouts of depression, anxiety and her diagnosis of Bipolar Disorder to
her diverse audiences. Instead of hiding away her faults, HIRIE embraces them. She has learned it's better to battle the stigma of mental health than to bury it. Through these personal experiences, HIRIE represents a beacon for mental health advocacy — an area often neglected within the music industry (and, let's be honest, everywhere else). It's okay to not be okay and HIRIE is here to help. "I feel and I feel and I feel," she explains. "I care so deeply about people that sometimes I forget how to just allow myself to self-love. My life's work is just to make somebody else feel better. I love people. I know that's so cliché. But, with my music, if I'm able to confront my own demons and it makes someone else feel more comfortable with who they are, I have no shame."
Ballyhoo!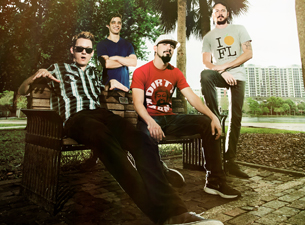 Formed in Aberdeen, MD reggae-pop band BALLYHOO! have crafted a sound distinctly their own. The band has supported for 311, Pepper, Slightly Stoopid, Matisyahu, The Dirty Heads, and more. They are a rock band with punk energy and pop reggae grooves. These road dogs have tirelessly toured coast-to-coast taking their music to the people. Composed of 3 members, lead singer and guitarist, Howi Spangler, has a reputation for mixing slick lyrics with his smooth but powerful voice. Drummer Donald Spangler lays out the hard-hitting beats, which are underlined by JR Gregory's funky and witty bass lines. Scott Vandrey layers in the finishing touches to the band's signature sound on keys. In 2011, after concluding the Last Calls and Liabilities tour with respected contemporaries, Pepper, they were honored with being included on the ever-popular Hollister Holiday Playlist. They were listed on MTV's Top 100 Bands to Watch and even featured 2 downloadable songs on the popular video game ROCK BAND. BALLYHOO! released their 5th studio album Pineapple Grenade on June 25th 2013. It broke through the Billboard Top 200 at #189 as well as reaching #4 Billboard Heatseekers and #5 at iTunes Alternative charts. Tour highlights include the 2011 311 Pow Wow Festival, the 2012 and 2013 311 Caribbean Cruise, Bamboozle 2012, 2012 Charm City Music Festival, 2013 Cali Roots Festival & the entire 2012 Vans Warped Tour.
Surfer Girl