Kickstand Productions Presents
Lucifer & Coven - The Satanic Panic Tour
with
Lucifer
,
Coven
,
Early Moods
Wed
11/22/2023
7:00 pm
CST
(Doors:

6:00 pm

)
Ages 17 and Up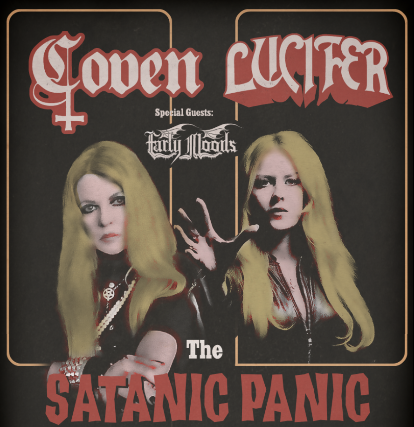 LUCIFER & COVEN
$25.00
Lucifer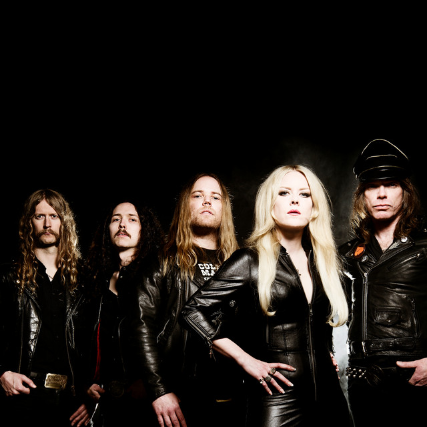 Since its inception in 2014 In Berlin, the highly prolific band led by charismatic singer Johanna Platow Andersson has released four electrifying albums on Rise Above(LUCIFER I) and Century Media Records (LUCIFER II-IV), as well as and numerous stand-alone singles infused with 1970s hard rock, proto heavy metal, doom and occult rock, with a nod to their main influences such as Black Sabbath, Pentagram & Blue Öyster Cult.They have played over 200 shows in the Europe, Japan, North & South America, including festivals such as KISS Kruise, Psycho Las Vegas, Hellfest, Wackenand many more, most recently supporting the band Ghoston their European tour in spring 2023.Two of their shows have been recorded and broadcasted by prestigious German national TV program Rockpalast. Lucifer, now located in Stockholm,have been nominated twice for a Swedish Grammy in the category 'Best Hardrock/Metal Album' as well as the Swedish Radio Award P3 and several GAFFA nominations. Amongst others, they have graced the cover of the leading US metal magazine, Decibel, before their first album was released. The group is currently recording their fifth studio album, LUCIFER V, the first one to be released by their new label, Nuclear Blast Records in the winter of 23/24.Catch Luciferlive this November in North America on their co-headline tour with Coven!
Coven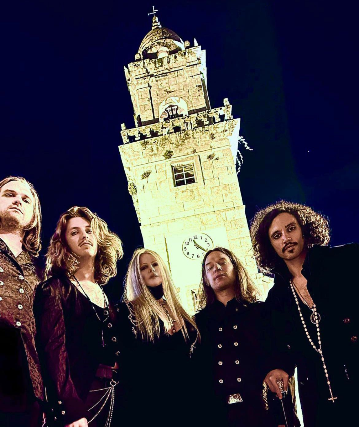 It wouldn't be a stretch to consider COVEN to be the progenitor of what we now know as occult rock; years before every other heavy band proclaimed to be performing rituals on stage and draped themselves in powerful symbolism -Jinx and co were living it. The furore that surrounded the 1969 release of Witchcraft Destroys Minds & Reaps Souls persisted for many years afterwards, the band dogged by controversy everywhere they went. The forward-thinking themes and powerful imagery explored by COVEN paved a pathway for those open-minded enough to follow. Their influence has been far reaching -from those who shy away from acknowledging this right through to those who worship unreservedly at the altar of COVEN. Jinx Dawson is also recognised as being the instigator of using the "sign the horns" with her hands -a call to arms and a symbol that is used frequently in heavy music across the globe.
Early Moods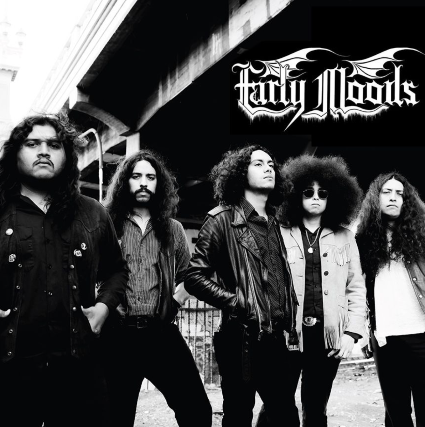 The band was founded in 2015 by Andrade and vocalist/keyboardist Alberto Alcaraz after a few years of playing in thrash and death metal projects before the two realized that the classic doom that they'd grown up with was what they really wanted to explore. Going through a few lineup changes while delving deeper into the diverging influences that were calling, Early Moods arrived at the sound and lineup that grew their fanbase locally. The band soon captured the attention of German label Dying Victim Productions, who released their debut EP, Spellboundin 2020. Early Moods is Oscar Hernandez on lead guitar, Chris Flores on drums, Elix Felciano on bass, Alcaraz on vocals/synth and Andrade on guitar.