Riot Fest Presents
Living Colour, Radkey
with
Living Colour
,
Radkey
Thu
02/08/2024
7:30 pm
CST
(Doors:

6:30 pm

)
All Ages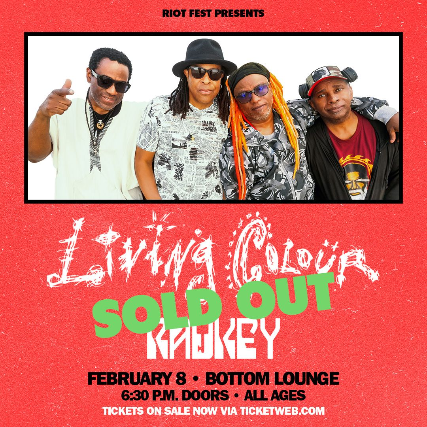 $35.00
Living Colour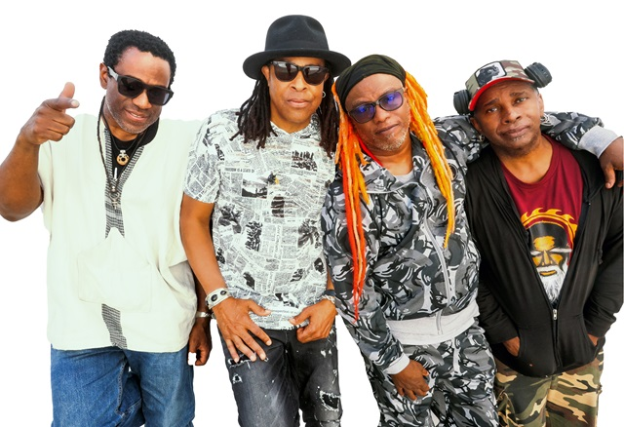 Living Colour is a funk metal group formed in New York city in 1984. They signed to Epic Records in 1987 and released their first album, Vivid, in 1988.

Stylistically their music is a creative fusion influenced by guitar-based rock such as hardcore punk andheavy metal, and traditional African-American music such as jazz, funk, and hip-hop. They are linked to thefunk metal/alternative metal movement of the late 1980s typified by bands such as Fishbone, Jane's Addiction, Primus, Faith No More, and 24-7 Spyz. They are best remembered for the hit Cult of Personality, which won a Grammy Award for best hard rock performance in 1989. They were also named Best New Artist at the 1989 MTV Video Music Awards. The singer, Corey Glover, had a role in the movie 'Platoon', directed by Oliver Stone.

The first two albums bassist Muzz Skillings contributed to the music, before leaving in 1992 due to creative differences. They were inactive from 1995-2000, and since their return have operated as a regular touring unit, as well as releasing one new studio release, Collide0Scope, one compilation of b-sides & rarities, and one live album from their early performances at the now mythical CBGB's. All four have released solo albums and session work, Doug Wimbish and Will Calhoun also are in both Jungle Funk and Head>>Fake,Corey Glover is also doing musical theatre, Vernon Reid has several projects, and Wimbish also has returned to various projects related to his other longstanding collaborators Adrian Sherwood, Keith Leblanc, and Skip McDonald.
Radkey