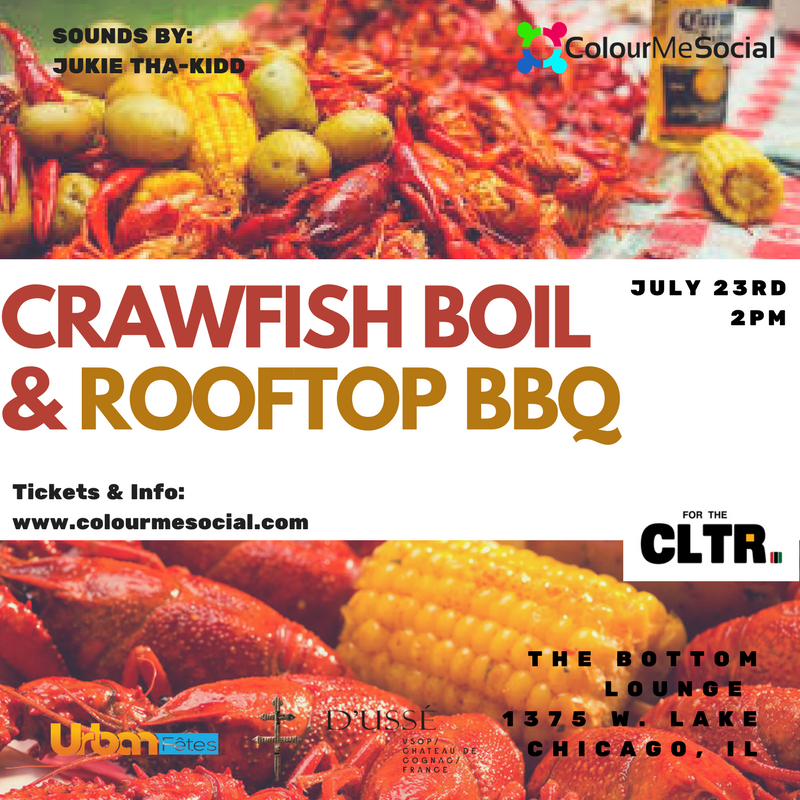 This event is Upstairs at Bottom Lounge
CMS Tasting Events are all-inclusive experiences designed to connect Food & Art creating the ultimate, all-around cultural experience. In our second introduction following Sushi & Sake, Colour Me Social presents CMS Tasting Events: A New Orleans Style Crawfish Boil. As always, guests should prepare for an exciting arena with a refined touch that never lacks at Colour Me Social events.
This year, Colour Me Social partners with Chicago's own JamelF for an interactive presentation of FOR THE CLTR. in an exciting arena where presentation is everything. Join us as we bring food, charity and of course elegance to this exciting family style experience!
FOOD + ROOFTOP + LIVE MUSIC + FUN + PHOTO OP + INTERACTIVE VIDEO + MORE!