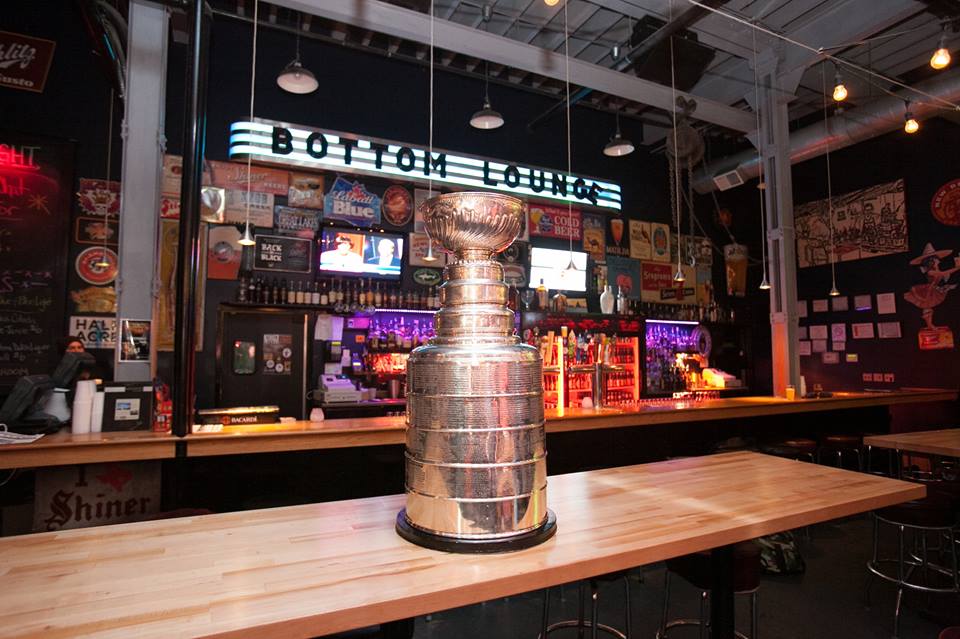 Bottom Lounge is the number one spot for Blackhawks fans!
Whether you've got tickets for the game and want to grab a bite before or after and want to take advantage of our Blackhawks bus, play one of the last remaining Bobby Orr pinball machines on the planet, or you just want to watch the game with friends in high definition while enjoying our outrageously extensive beer selection, Bottom Lounge is the place for Blackhawk fans.
This year, we're bringing back the Blackhawks Bus for every Thursday, Friday or Saturday Home game. See you soon!