[mashshare]
Day of the Living Ales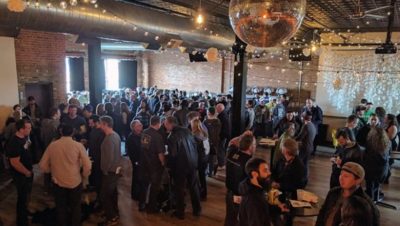 This event is Upstairs at Bottom Lounge!
The national drink of Great Britain, cask conditioned ales have been served for centuries. Before brewers fell in love with artificial carbonation and filtering, beer was naturally conditioned by yeast in the cask, and served at a temperature warm enough to actually taste the beer. A properly served cask ale is neither cloudy, flat, nor warm; rather it is bright, with a gentle carbonation, and served at cellar temperature.
Sample a vast array of different beers at our walk-around tasting featuring the best cask conditioned ales from Chicagoland breweries and specially selected guests. Food will be available for purchase downstairs in the bottom lounge restaurant.
Casks are handled by the Chicago Beer Society's own experienced cellarmen, trained in the UK to care for and serve real ale. Attendees will vote on their favorites to crown The Champion Real Ales of Chicagoland for 2019!
Admission includes souvenir tasting glass, program & beer samples. All ticket sales and sessions chosen are final. All beers will be available for both the afternoon and evening sessions.