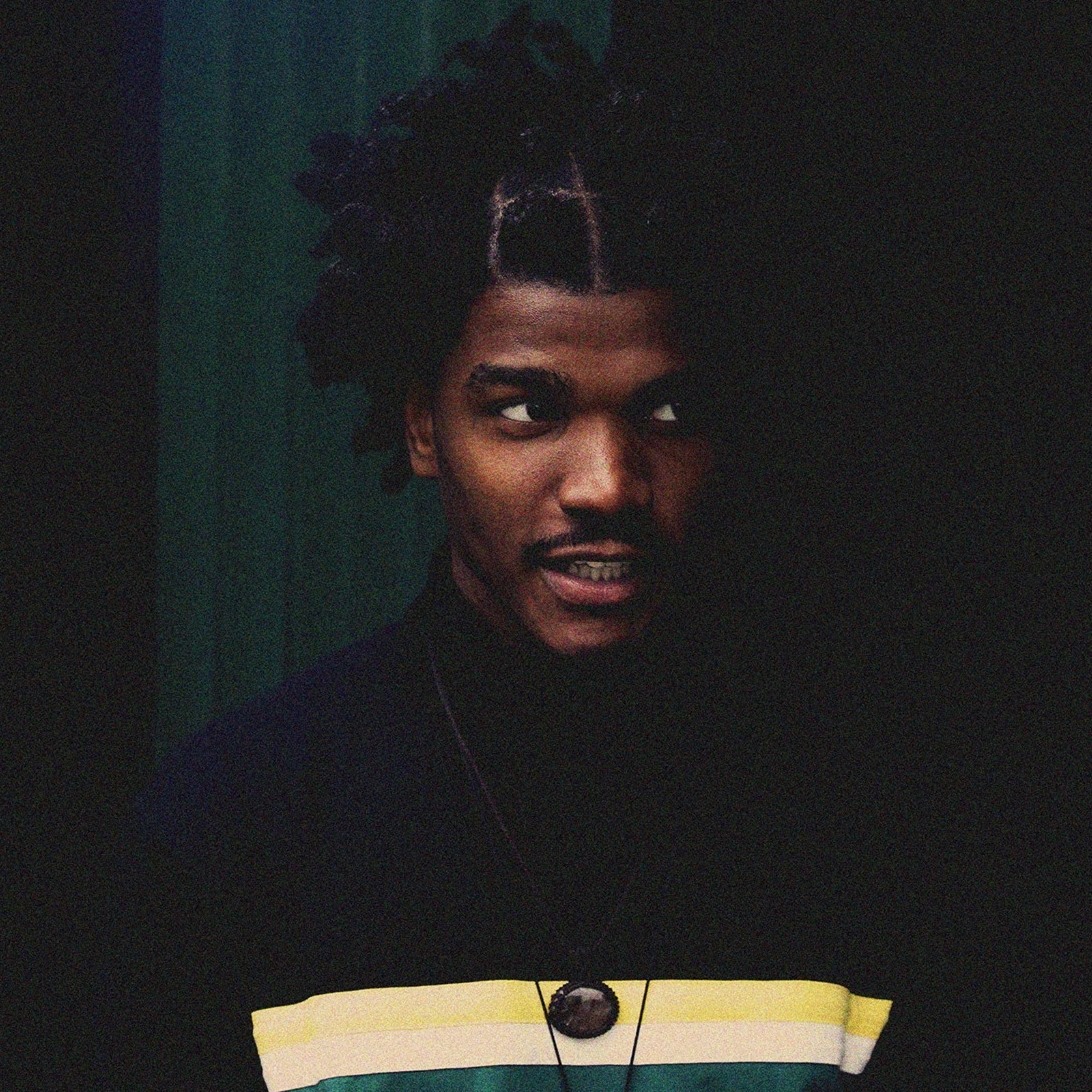 SMINO
While in school, Smino met engineer Chris "Classick" Inumerable, who became his closest friend and is now his manager. Smino's cousin Drea also took a vested stake in his burgeoning career, bringing him around Chicago's art and music scenes and introducing him to established artists like Stefan Ponce, Grammy-nominated producer for the likes of Vic Mensa and Childish Gambino.
"I got introduced to Smino by his cousin Drea Smith at [Chicago streetwear store] Leaders 1354," Ponce says via e-mail. "She introduced me to him because he's from St. Louis and didn't know anyone here. Drea is a little older than both of us, so I think she wanted him to be around musicians close to his age.
"What I love about the sound him and Monte are cooking is that it's his most honest and his most progressive sound," he continues. Smino and Monte, in my opinion, are going to be DJ Premier, Guru level. Drake and 40 Level. They will be that legendary and progressive to the way music is about to sound for the next couple of years."
Smino's Zero Fatigue crew has been making moves around town. Producer Monte Booker, rapper Jay2Ain'tShit, and Smino himself are all linked by an impressive work ethic, loyalty, and hive mentality that reinforces their name. The goal is unified and requires absolute focus.
During the frigid photo shoot, Smino is asked if he'd like to take a photo with Chicago's iconic skyline behind him. He demurs. "I love Chicago but I don't want anyone to think I'm not holding it down for the city." That city is St. Louis, and Smino is a die-hard. In fact, on the day I first met him he was clad in head-to-toe Cardinals gear with a Todd Gurley Rams jersey on his shoulder. Ask him about his city and he lights up, especially when the conversation involves the biggest rapper in St. Louis history.
I remember when Chicago was this big ass hub of talent but the world didn't really know about it. Now the world knows. I feel like St. Louis can do the same thing.
"Please understand: Nelly went diamond, bruh. Don't nobody go diamond! This is how crazy it was. I was little when all that was going on so I didn't realize how big dude was until I saw [2003 Chris Rock movie] Head of State. Remember when all the old white ladies were singing 'Hot in Herre'? I was like damn. I really believe in the city man, they just gotta figure out the right moves to make. It's frustrating.
"I was in St. Louis and my friend Bari Allen and I got popular locally with the group called Young Dumb and Out of Control, YDOC for short. The hardest part was realizing that once [the music] gets to a certain point, it's hard to get out into the world from St. Louis. This is a weird metaphor, but after the Mike Brown situation happened, we were out there stressing, trying to get national media to pick up on it!
"We had issues getting that story told, and that's way more important than some music. It's hard. I remember when Chicago was this big hub of talent but the world didn't really know about it. Now the world knows. I feel like St. Louis can do the same thing. There's so much talent there. At the end of the day, I'm just trying to make some shit for the home town."